Archive for the 'Australia' Category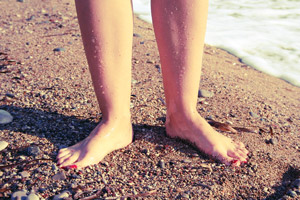 Almost 300 signatures have been gathered on a peition asking for a step-free path to Australia's Bondi Beach.
Says a streetcorner.com.au article:
A step free path way would open up the path way to the elderly, disabled and to prams giving access to one of Sydney's most spectacular coastal walks but many are already questioning whether any more concrete should be laid on the walkway and whether the natural beauty of the walk is in danger of being destroyed by making it, as one local described it, a 'human motorway.'"
Ever been to Australia's The Wilderness Coast? Ever even heard it?
Both of those conditions might change. A campaign to attract tourists to the area — which runs from Bermagui to Lakes Entrance in East Gippsland — is receiving $120,000 to develop marketing images and build a website about the area.

View Larger Map
Australia guide book
Book: The Bychan Caves (East Gippsland, Victoria)